CLIENT GALLERY FROM Mike and Laureli Harms

I have meant to send you some updates on the two females puppies we got from you that were part of Jules Aug 10 2006 litter. They are wonderful puppies (almost dogs) and are fully part of our family now. I have finally been able to get outside and take a few nice pictures of them. I would be happy to send some shots to you if you would like.

Based on your web site pictures, I believe we got Udine and Unna. While our original intent was to follow German Shepherd litter naming protocol, we allowed the boys to name the dogs and they chose Abbie and Zia. While Abbie has definitely been the alpha female, Zia has had surprising spunk and loves to challenge Abbie for supremacy. Abbie tolerates it (she even seems to enjoy it) but eventually will assert that she is still boss. Even more surprising to me, is that Zia weighs almost 5 pounds more than her dominant sister (56 lbs versus 51.5 lbs as of last week)

We feel they are absolutely beautiful dogs and they are both very loving and affectionate. They love to run and chase each other and take great pleasure in one of their "chores" which is to wake the boys each morning. They hop up onto their beds, and lick and pester the boys until they wake up. Laureli has been working with them getting them used to a light morning jog. They love to go but like to jostle each other a bit which leads to some near tripping for her...
ABBIE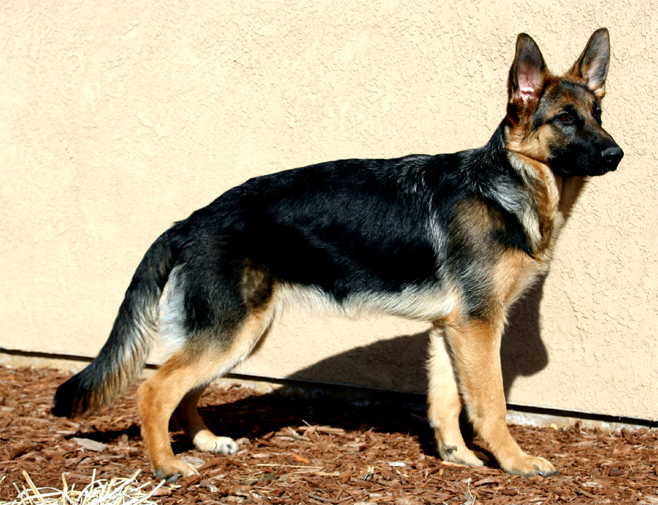 ABBIE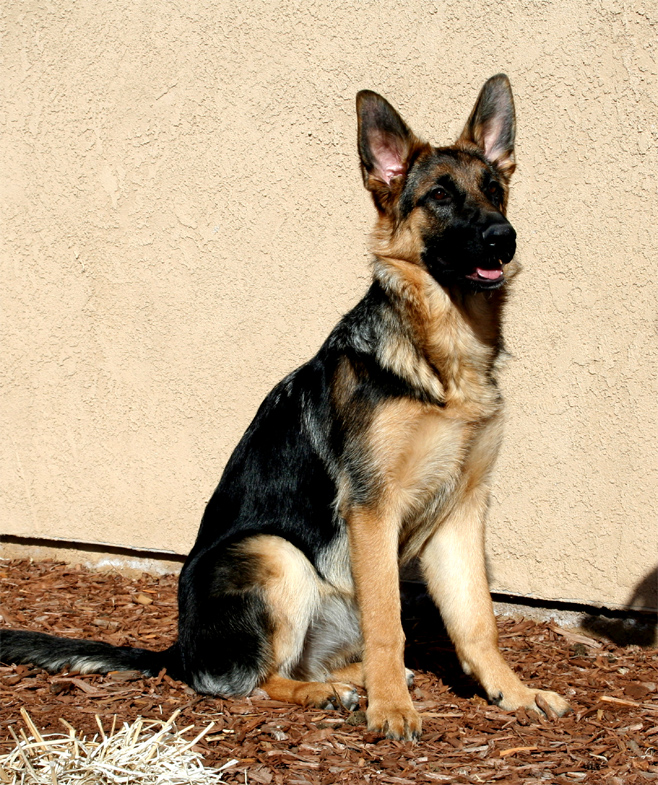 ZIA AND ABBIE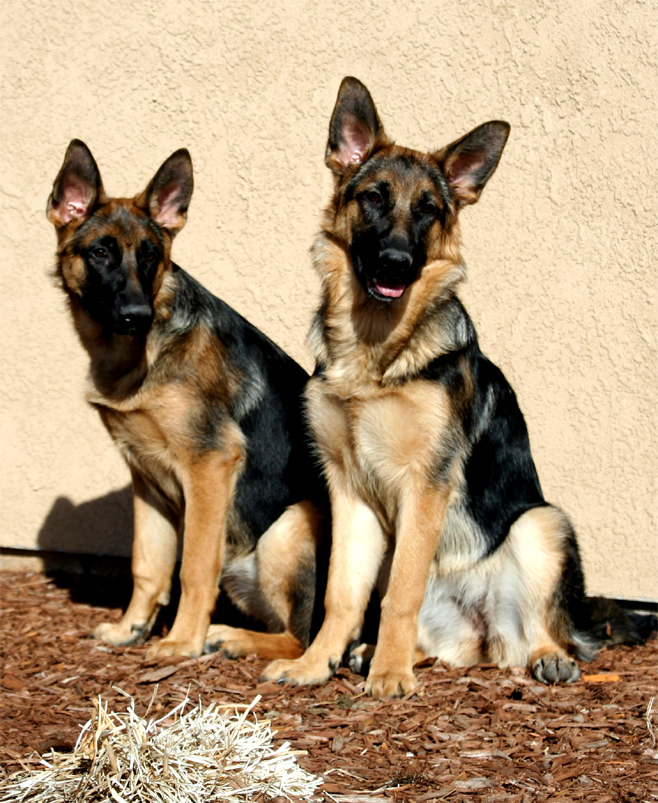 ZIA