CLIENT GALLERY LESLEY JARVIS Chandler AND ANIKA

Hi Izzet,

After speaking to you the other day, I arranged some photos to send you of the puppy I purchased through you. Her name is Anika and she is out of the June 2008 Nando and Isa import litter. She's such a character! Talk about feisty! She loves to play, loves to chase anything that moves like moths or leaves blowing in the wind, and loves to sleep on her back with all four feet in the air (it's the cutest thing to see!). She has an awesome personality and is a great companion. As I mentioned on the phone, I'm trying to join a Schutzhund club here in Tucson, AZ which is also a breed club. Through this club, I hope to enter her in a show within the next two months. Hopefully the judge thinks highly of her, but I'll let you know.

Anyhow, I wanted to thank you for this wonderful pup and for being such a great resource in my first GSD buying experience. You've been very patient and informative, and I hope all continues to go well with Anika once her papers come in and she goes to her first show! Part 1 and 2 of this email will include some carefully chosen pics of Anika. I included one picture of her at 4 months, one at 5 months, two pictures and 6 months, and four pictures at 7 months (these were taken less than a week ago). I will keep you updated on how she's doing.
SHOW TRAINING 8 MONTH OLD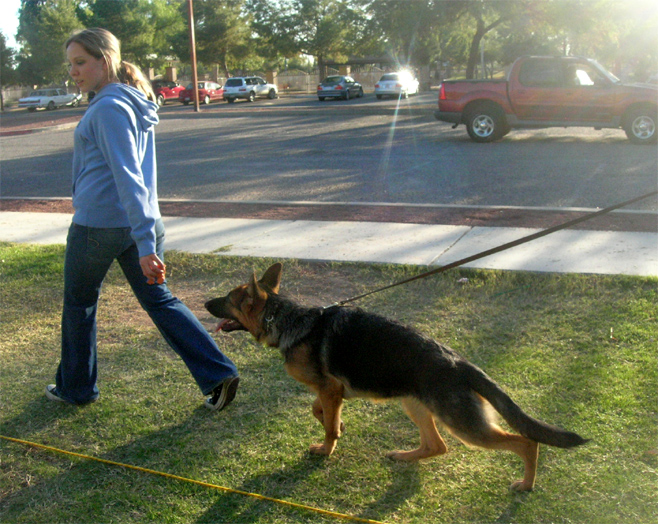 LESLEY AND ANIKA AT 7 MONTHS OLD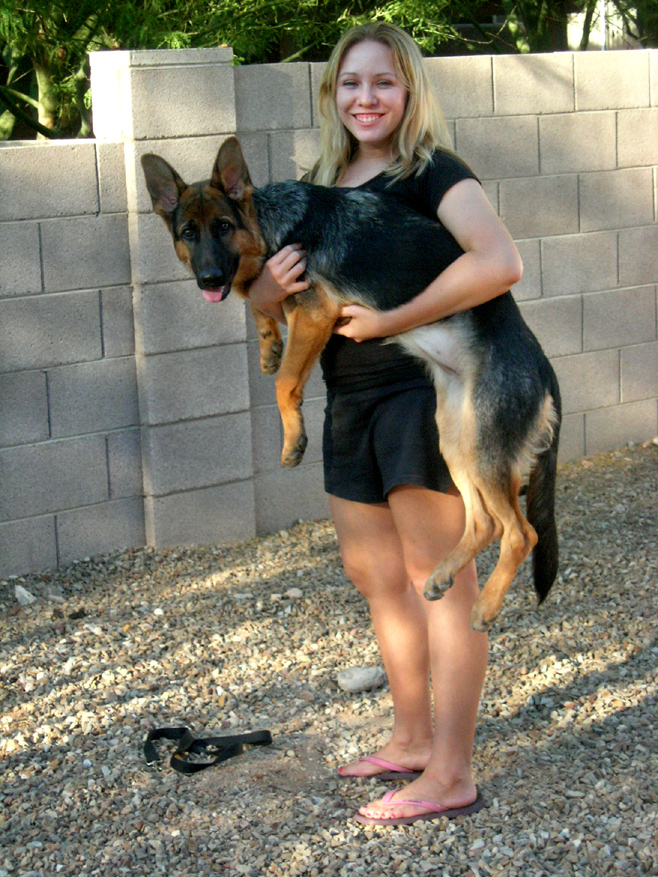 LESLEY AND ANIKA AT 7 MONTHS OLD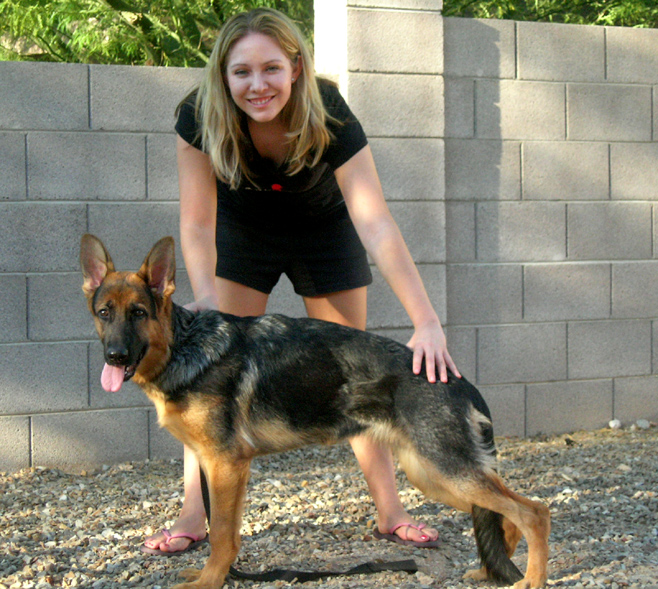 ANIKA 6 MONTHS OLD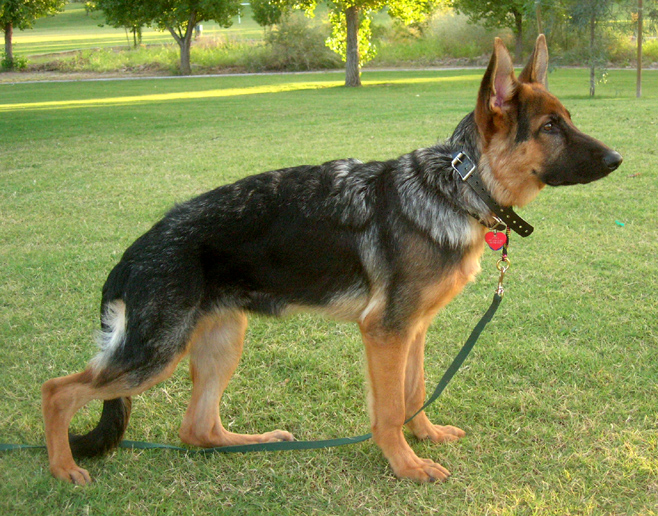 ANIKA 5 MONTHS OLD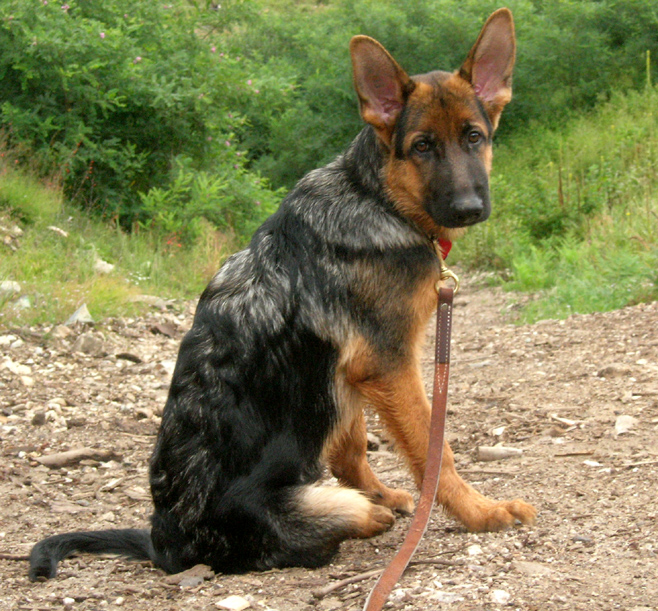 ANIKA 4 MONTHS OLD