THE CRANIO-FACIAL AXES
The cranio-facial axes (cranial axis AB and facial axis CD) are parallel in the German Shepherd dog. Any deviation from the parallelism represents a defect of varying degree. The right cranio-facial ratio is 1:1 (The mouth should be closed for accuraracy.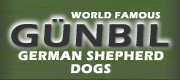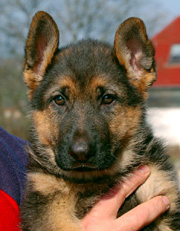 The passion for the German shepherd dog runs in the family, begins at a young age... Lasts a LIFETIME...