[pedigree_database/alpha_p.htm]
TESTIMONIALS AND COMMENTS

If you would like to send us your comments and/or post testimonials including pictures of your dog/s, please send us an email under contact us page.

if you have any problems with our new TESTIMONIAL page please let us know.

This page contains testimonials and/or comments from our customers and friends. We appreciate any feedback from owners of our puppies and dogs. To fill out our Testimonials and Comments form, please click here. If you need to contact our customer below for the authenticity of these testimonial, please let us know so we can provide the contact information for you.

DID YOU KNOW THAT 34.5% OF OUR CLIENTS COME BACK TO BUY THEIR SECOND GERMAN SHEPHERD DOG FROM US... (this data includes recommending family members).

---

| | | | |
| --- | --- | --- | --- |
| | NAME (Click Links Below) | CITY/STATE | COUNTRY |

WE BELIEVE IN OUR GERMAN SHEPHERD BREEDING PROGRAM, YOU SHOULD TOO!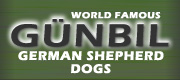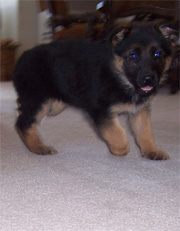 The passion for the German shepherd dog runs in the family, begins at a young age... Lasts a LIFETIME...