German Shepherd Puppies

Welcome to Gunbil German shepherds, a German Shepherd breeder in Larkspur,
Colorado.
German Shepherd Breeders in Colorado, offering FIVE-YEAR health & temperament guarantee on all German Shepherd puppies for sale.
The Gunbil kennels started breeding puppy's two decades ago in Larkspur, CO. A registered German shepherd dog/puppy breeder with the American Kennel Club (AKC) & inspected facility. A licensed dog, puppy breeder with Colorado ASPCA.
The Gunbil breeding program includes GSD's from Germany, fully schutzhund titled studs, OFA or SV hips & elbows certified, including German shepherd canine Degenerative Myelopathy tested and cleared (N/N) with Colorado bred litters.
You can rest assure your puppies are healthy, confident, self-assured with all required puppy vaccinations administered, dewormed and ISO microchipped. Upon pick up or delivery a full health certificate by a licensed Colorado Veterinary is provided to ensure your puppy is in perfect health! A truly world-class breeding program from a top German shepherd breeder in Colorado - Breeding German shepherd puppies.
Please make your litter selection for your puppy from our Colorado kennels below.

Puppies - Diego & Kleo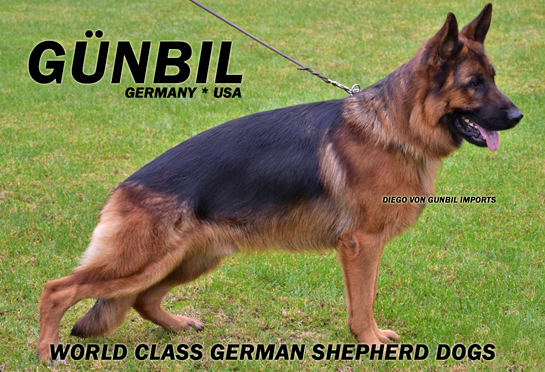 Sire:

Diego SchH2/Ipo2/A2A1 -
74th in World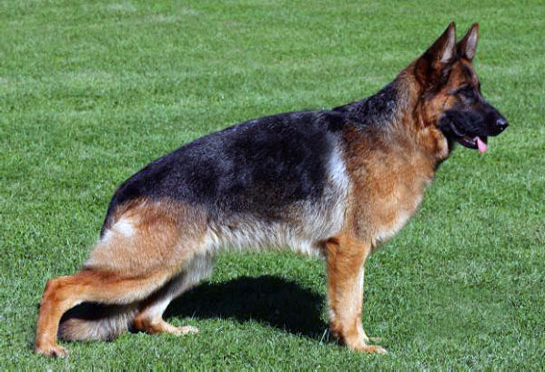 Dam:

Kleo A2A1 -
Excellent ZW Score
German Shepherd Puppies For Sale
Litter Profile: An excellent litter from a German import Stud (Diego) with schutzhund working title of IPO2 and world ranked title. Puppies will inherit superior and healthy pedigree, with very good breed value (ZUGHT), genetically outstanding "proven" health history, with a "clear-in-the-head", sound temperament, world famous German shepherd puppies for sale in CO, a Günbil German Shepherd Trademark. The puppy lineage will surely enhance over-all size, type, body strength and structure, with excellent pigment. Our Colorado bred German shepherd puppies is ideal for show, naturally protection (family protection) and gorgeous family member and companion.
Delivery Date: Currently, we only have import and trained puppies available