German Shepherd Puppies
We are world famous German shepherd breeder in Colorado. We have been breeding German Shepherd Puppies For Sale in Colorado since 1999, over two decades. We are a professional breeder in Larkspur, Colorado (south of Denver and North of Colorado Springs). Our facilities are inspected by the American Kennel Club (AKC) and PACFA - Colorado Department of Agriculture, yearly. Our puppies are bred with world-class parents' top-working & show-line pedigrees. Well-socialized, confident, self-assured, and healthy puppies bred with the family in mind.
We believe in our German shepherd import puppies breeding program, you should too!

07/27/2023

date bred

09/28/2023

date born

3M / 3F

litter size

3M/2F

available puppies

December 17, 2023

ready to go

4,888.00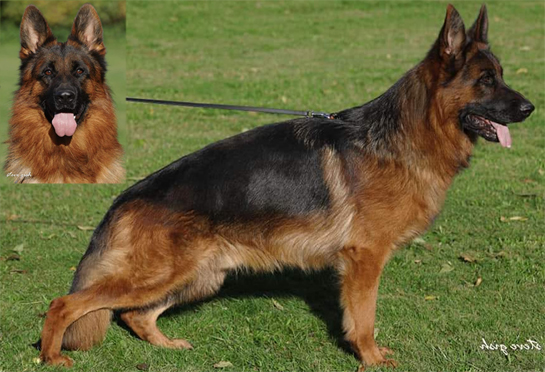 Sire:

Baru von Gunbil Imports (SVV1/Kkl1/A1/A1/DM & OCD FREE)
German Shepherd Puppies For Sale
Baru, world-class stud, titled in schutzhund, with excellent head, pronounced mask! Strong and robust masculine-body structure, very well pigmented, good bone mass, mega head, very-good drive (play/prey), powerful. Exceptional healthy pedigree and lineage. Fully working titled parents, the father is second-ranked in the world (Ibero von Team Gunbil). Very confident and self-assured character, safe nature, stable nerves. Exemplary breeding type stud. Absolutely clear in the head, loves children and other dogs, friendly in nature.
Health Value:
Excellent Hips & Elbows. Osteochondritis Dissecans (OCD) "FREE" and Degenerative myelopathy (DM) "CLEAR".
The grandson of world champion VA1 Saabat von Aurelius
73 - Super hip health value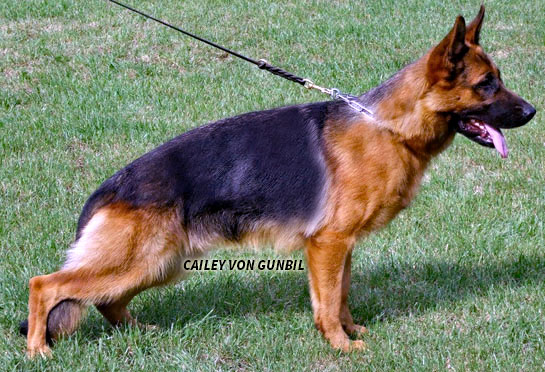 Dam:

Cailey von Gunbil (A2/A1/DM CLEAR)
Cailey, Gunbil bred in Colorado, a show-class female, robust with confidence, courageous, and strong, with an outstanding world-class and healthy pedigree from both parents, very expressive and very well pigmented, built in correct proportion, and an ideal size female. Fun and happy dog loves to play and interacts with children in harmony. A great family dog. Safe in nature, secure temperament, clear in the head, and excellent genetic health from both parents.
Health Value:
Good Hips & Excellent Elbows. Degenerative myelopathy (DM) "CLEAR".
The daughter of Second ranked in the world SG2 Ibero von Team Gunbil
80 - Excellent hip health value