Gunbil German Shepherd Breeder In Larkspur, CO.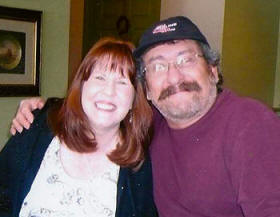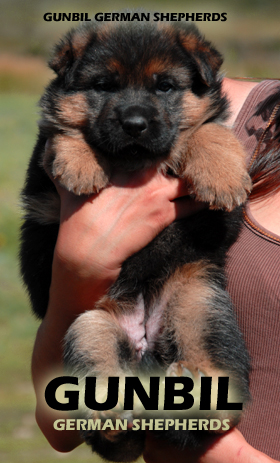 In our Colorado breeding kennels we offer German Shepherd puppies throughout Colorado from Denver, Colorado Springs, Littleton, Englewood, Pueblo, Vail, and Glenwood Springs. Our puppies are temperament tested, happy, healthy German Shepherd puppies for sale in Colorado. We are located in Larkspur,CO, licensed by State of Colorado as a licensed German Shepherd breeder; with the Department of Agriculture, inspection and Consumer Service division (Colorado PACFA License), a state of Colorado Licensed breeder. We meet all requirements set by the American Kennel Club (AKC) inspected facility. Von Gunbil German Shepherds have highest quality world class and world champion bloodlines, guaranteed to be the best German shepherd puppies in the world. Our adult dogs are imported with west German bloodlines, OFA or SV certified hips and elbows.
We are family owned and operated breeder in Colorado, our world class breeding program in Colorado started in 1999. We imported our top German shepherd breeding stock directly from Germany. We have been breeding and perfecting our lineage from the best dogs in the world (from Germany)! At Gunbil German Shepherds, we are the master of our breeding program, we understand the genetics of our dogs and our puppies because we breed our own "Günbil" lineage which helps us in determining the health, character and the temperament of our puppies. Understanding the quality of your breeding program starts with the breeders knowledge, his determination, his passion and his love in preserving and perfecting the German shepherd dog breed. We know our dogs, we breed the working show line German shepherd dogs to improve the world-class standards in quality, genetics, anatomy, conformation, disposition and health of our German shepherd puppy. At Gunbil German Shepherd we have the expert knowledge of the pedigree profile of our dogs, genetic research in temperament and psychological history profile, intensive health back ground information on key health issues, including parents and grand-parents health history.
We focus on many key points, but most importantly in the character behavior drive and character traits of the German shepherd dog must meet all phases of the sound temperament "Clear in the Head", Stable Nerves, Safe Nature, a Gunbil trademark. This is a proven factor in the genetics of the pedigree of our world class German shepherd puppies for sale in Colorado.
We hope you will visit our kennels in Larkspur, Colorado. Enjoy your tour and we trust that you will consider one of our world famous, working or show dogs, fully titled schutzhund, family protection dog in the future.
If you need further assistance please let us know as we are here to ensure that we exceed your expectations.
Thank you for visiting Gunbil German Shepherds kennel in Larkspur, Colorado. For more information regarding available German Shepherd puppies, please contact Gunbil German Shepherds today.