Armando - von Gunbil Imports - Parents Profile
-
Available!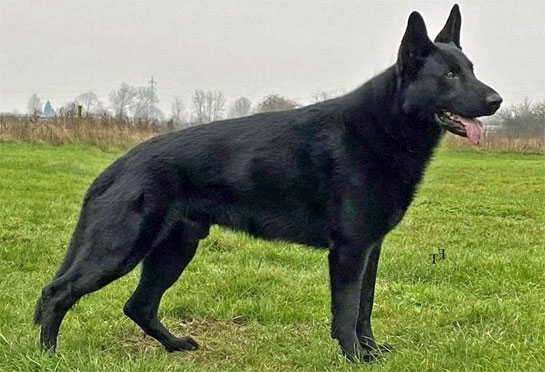 Keagan -
SCHH2/IPO2/IGP2/KKL1/A1/A1/263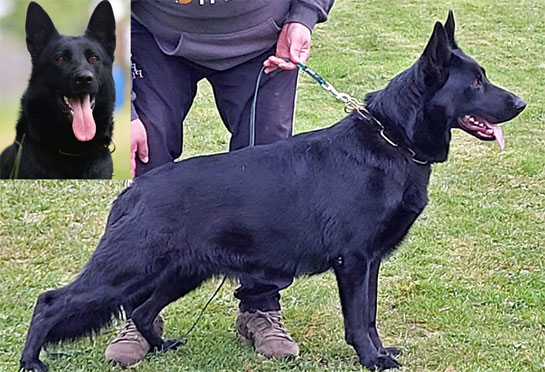 Paris -
-
SCHH2/IPO2/IGP2/KKL1/A1/A1/263
Black German shepherd puppies for sale
Armando - Imported from Germany
- Alert, confident, self-assured, and outgoing character with strong body type and structure. Macho head, excellent lacquer black pigment, masculine body structure, strong, expressive, an ideal family dog with excellent (play/prey) drive, correct type., loyal and protective dog (natural protective instinct), great control with excellent focus. Will do very well in a family home environment. He will certainly excel at any job and do it with joy and confidence.
We guarantee our puppies to have stable nerves, safe nature and clear in the head character (sound temperament).
Black German Shepherd Male Puppy